How to get there
Getting to Lindholmen is quick and convenient; there are frequent buses and ferries. There are plans for a tramline to Lindholmen, scheduled for completion in 2025.
Bikes
There's a bike sharing system in Lindholmen known as Styr-och-ställ with no fewer than three stations, making it easy to get to and from the neighbourhood via cycle tracks in every direction. The new, lower, Hisingsbron bridge is scheduled to open in 2021 and make it even easier to get around by bike.
Bus
There are convenient bus services from Lindholmen to the central parts of Gothenburg as well as Bäckebol, Torslanda and Frölunda Torg. Just hop aboard a number 16, 45 or 99 bus, or the Gul Express. Number 55 electric buses run between Lindholmen and Johanneberg via Avenyn, Brunnsparken and the Götaälvbron bridge.
Ferries
The Älvsnabbare ferry with its frequent departures is free of charge and takes six minutes to run between Stenpiren and Lindholmspiren. There is also the Älvsnabben ferry, which runs between Lilla Bommen, Rosenlund, Lindholmspiren, Slottsberget, Eriksberg, Klippan and back.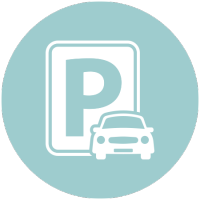 Parking
Lindholmen has 2,700 parking spaces spread across 15 different locations. There are also four locations with charging stations for electric cars. The Gothenburg City parking website provides up-to-date information about parking in the area.
The map shows Lindholmshamnen in purple and its nearby parking locations and public transit stops.
Kartan visar Lindholmshamnen i lila och dess närliggande parkeringsplatser och hållplatser.